Asia-Pacific Consortium on Agricultural Biotechnology and Bioresources
Agriculture Research and Development Centre (ARDC) Bajo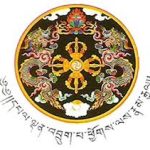 Address:
RNR RDC Bajo
Wangduephodrang
Bhutan
Email:
Fill the contact form here
Mandate:
Field crops, horticulture, engineering
Website:
http://rcbajo.gov.bt
National Biodiversity Centre, Ministry of Agriculture & Forests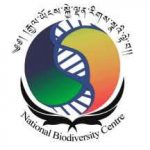 Address:
National Biodiversity Centre
Ministry of Agriculture and Forests
Post Box: 875
Serbithang, Thimphu
Bhutan
Email:
nbc.moaf@gmail.com
Mission:
Biological resources effectively conserved, sustainably used and benefits equitably shared for enhancement of livelihood, food security and environmental well-being of the country.
Website:
http://nbc.gov.bt
National Center for Animal Health (NCAH)


Postal address:
National Centre for Animal Health
Department of Livestock, Ministry of Agriculture & Forests
Serbithang, Babesa
Thimphu, Bhutan
Email:
ncah2013@gmail.com
Objectives:
To eradicate as many livestock and zoonotic diseases as possible and enhance livestock production thereby contributing to rural economy. To develop trained personnel at all level in the field of animal health. To maintain epidemiological database for major livestock and poultry diseases for effective implementation of disease control programs.
Website:
http://www.ncah.gov.bt/index.php
National Dairy Research Center (NDRC)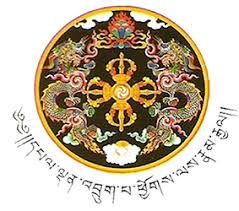 Postal address:
National Diary Research Center,
Post Box No. 1058
Yusipang, Thimphu
Bhutan
Email:
not available
Mandate:
Co-ordinate and conduct need based dairy research and establish sound technical information and technology for dairy development in the country. Produce and meet demand for high quality specialized inputs to accelerate dairy breed improvement in the country. Package and transfer technologies generated through research to the end users.
Website:
http://www.ndrc.gov.bt
National Plant Protection Centre (NPPC)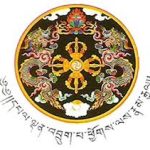 Address:
National Plant Protection Centre
P.O Box: 670
Semtokha, Thimphu
Bhutan
Email:
nppcsemtokha@gmail.com
Mandate:
Information management (surveillance & pest database) and Pest Risk Analysis (PRA), Research and Development (entomology, pathology, weed science, plant protection products, vertebrate pests), Diagnostic activities: Identity of Insect Pest/disease pathogen/ Weeds, Laboratory and advisory services, Education and Awareness activities, Regional & International coordination and collaborative activities.
Website:
http://www.nppc.gov.bt
National Seed Center


Address:
National Seed Centre 
Department of Agriculture 
Chundudingkha, Paro
Bhutan
Email:
nsc@druknet.bt
Mission:
To produce and promote high quality seeds, planting materials and other agricultural inputs in adequate quantities and at affordable price to improve the livelihood of the farmers.
Website:
http://www.nsc.gov.bt